Hybrid Service & Repair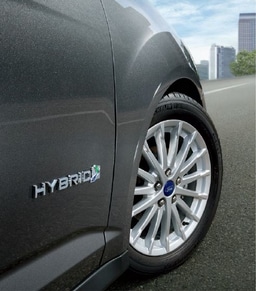 Hybrid Vehicle Repair
!SAFETY WARNING! If you own a hybrid vehicle, do not work on any part of your powertrain, brake, or electrical system unless you have been specifically trained on how to repair this vehicle.
Many repairs you made on your gasoline or diesel vehicle cannot be performed safely without specific knowledge, tools and equipment that are required to work on the high voltage electrical components and mechanical systems on a hybrid vehicle.
Would you climb an electrical pole and work on the high voltage power lines there without training, or would you leave it to the professionals?
Dave Sinclair Ford's Hybrid Commitment
We make sure we have only trained hybrid professionals work on your vehicle. We'll make sure you get your work performed at the best market price and we will beat any competitor's pricing on Ford hybrid vehicle repairs.
Hybrid vehicles have specific repair needs, don't make a mistake with fatal consequences. Trust Dave Sinclair Ford for all your hybrid vehicle repair needs.