Happy Halloween from Dave Sinclair Ford! This week we held our Annual Halloween Costume Contest for all of our employees, and we had quite the turnout. The contestants included:
1. Brandon Gorenstein - Dad
2. Kyle Fulhorst – Michael Vick's dog
3. Dylan Wafe – Lumberjack
4. Marty Waynick – 1920's golfer
5. Ciara Williams – Carmen Sadiego
6. Kerry Childers – Graduate
7. Karen Effinger – Witch
8. Cecilia Detwiler – Daenyrus
9. Kim Hettick - Pirate
10. Megan Sinclair – Turkey
And dressed, but missing from the contest were Michelle Birkenmeier as Malificent and Mimi Roberts as the Cow.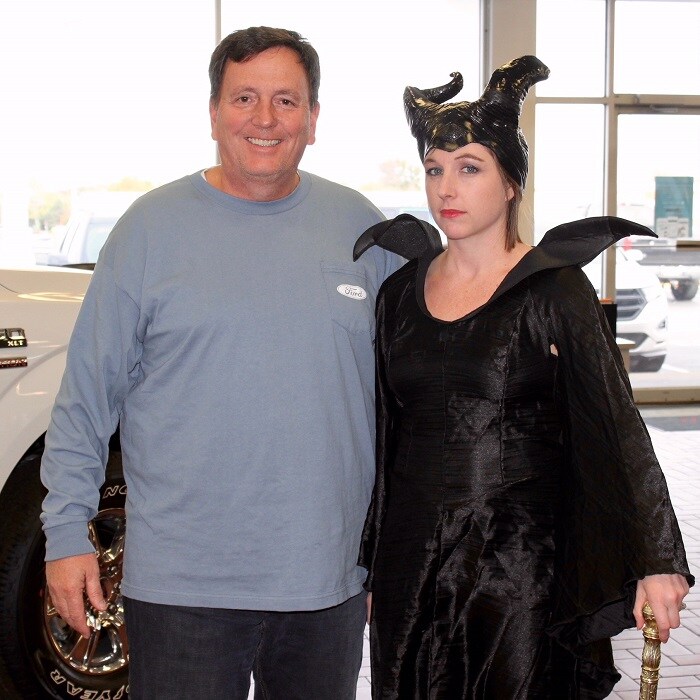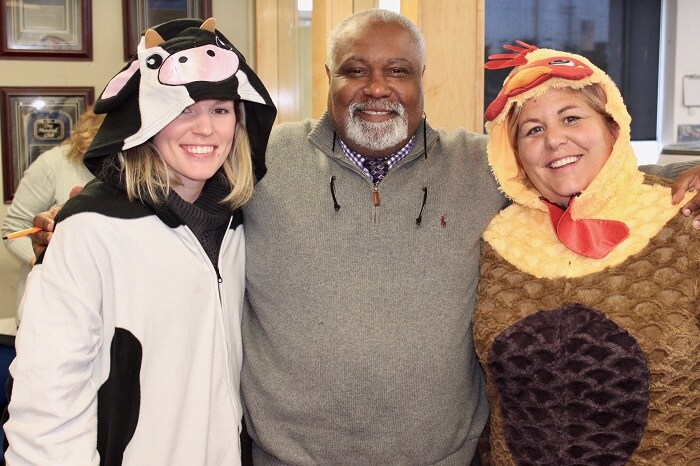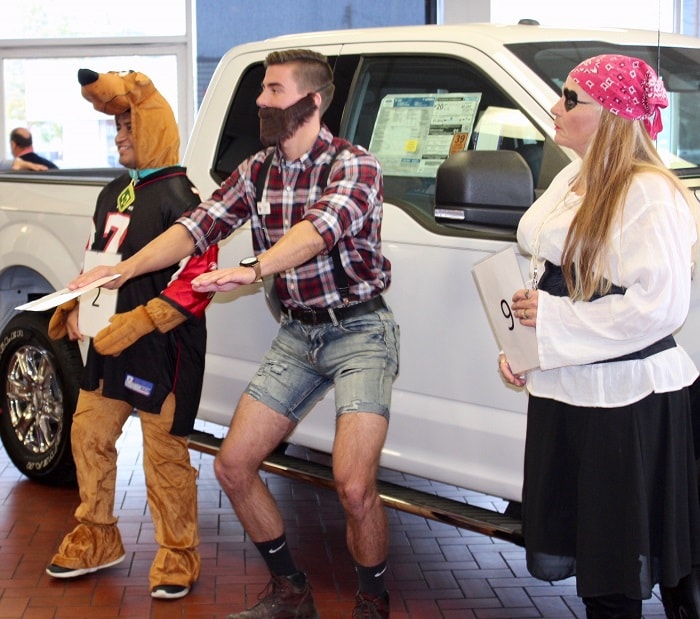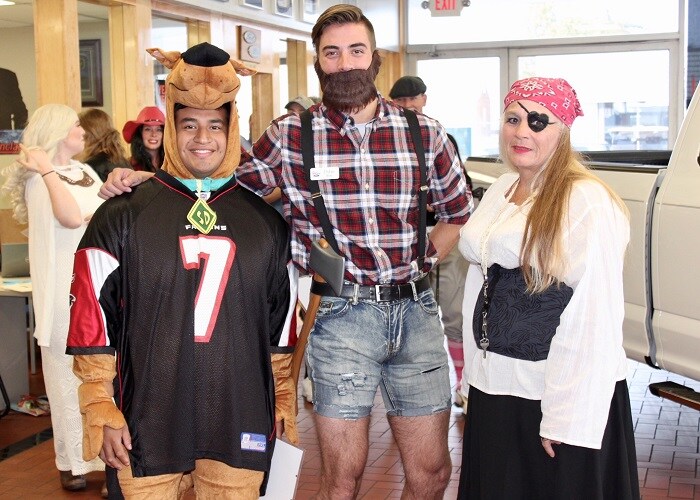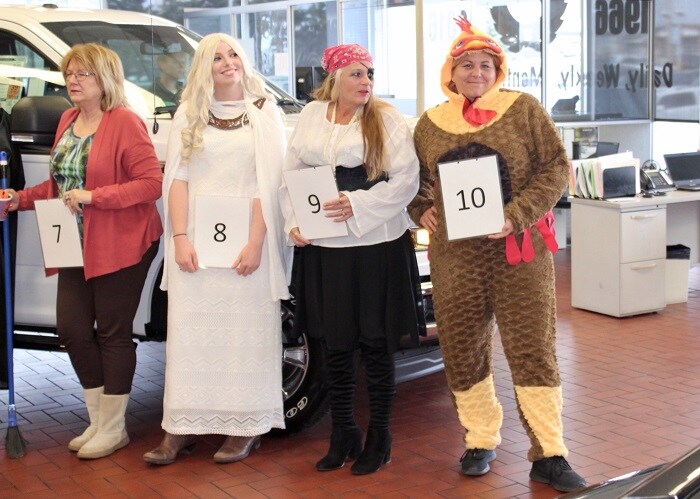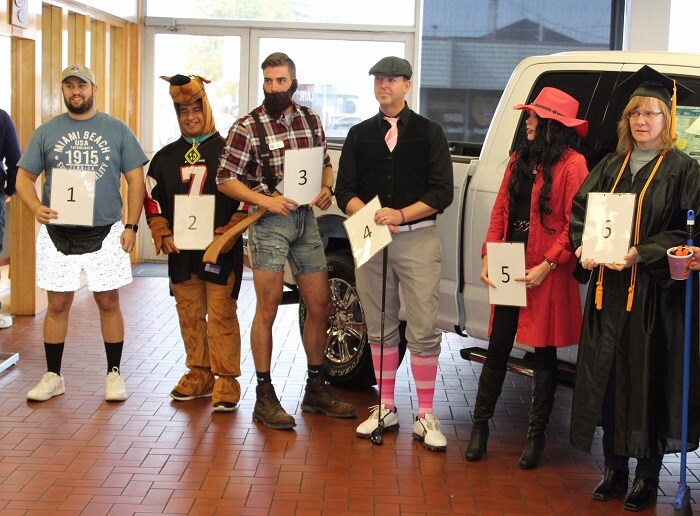 Chosen by a panel of guest judges - Kyle, Dylan and Kim - were chosen as the finalists and Kim Hettick was awarded this year's 1st place costume. Thank you for coming to check out our contest photos. We hope that everyone had a fun and safe holiday with their families, and we look forward to dressing up again next year!